Gentry Academy's Staff
Our staff is committed to providing individual attention to assist in the academic development of your child.
Stacy Bradley
Business Manager
Amanda Campbell
Social Studies
Joe Cullen
Boys Hockey
Joe grew up in Moorhead, MN and played youth hockey there. He played varsity for the Moorhead Spuds as a sophomore and was All-Conference his junior year. He then went on to Ann Arbor, Michigan for his senior season to play with the USA Under-18 National Development Team. From there, Joe played 4 years with the Colorado College Tigers, and graduated in 2003 with a bachelors degree in Economics. During his time at Colorado College, Joe played in 3 NCAA tournaments, and was on the WCHA champion team in 2003. His senior year, he was awarded the WCHA Best Defensive Player of the league as a forward. After college Joe signed with the Edmonton Oilers and played 3 years in the AHL and 1 season in the ECHL. He later went on to play in European professional leagues for 7 more years. 1 season in Germany, 1 in Scotland, and 5 in Italy, where he was linemates with Joe Jensen for 3 years with the Brunico Wolves. Joe spent every off-season of his 11 year professional career coaching and training youth athletes on and off the ice. He loves teaching kids about what they need to do to become better hockey players and better people.
Tyler Denison
Math
Shai Hayo
Spanish
Shai Hayo is Israeli born and Minnesota raised. He graduated from Macalester College with a BA in Latin American Studies/Anthropology and went on to complete a Master's degree in education from Hamline University (MAEd). His studies have included both living and conducting ethnomusicological research/fieldwork in Puerto Rico and Ghana, and he has experienced a two-fold career path based on education and music performance. The latest developments of his career path include the role of percussionist for the Paul Anka band and participation as an adjunct faculty member of McNally Smith College of music, where he currently teaches Spanish language classes (Liberal Arts department) and percussion ensembles (Ensemble department) as well as Saint Paul Preparatory School (Spanish Language). He has utilized his command of the Spanish language not only in educational contexts but also as a bi-lingual small business owner. His mission is to help his students assimilate the Spanish language in an essentially meaningful and functional manner, and prides himself on his ability to adapt to each student's particular learning style.
David Donohoe
Math
David graduated from the University of St. Thomas where he majored in Mathematics and Secondary Education. He has taught math for the past five years at Inver Grove Heights and Mahtomedi Middle Schools. David has a passion for showing students how to apply what they are learning within his classroom to the outside world. In addition to teaching, David has coached high school basketball for more than six years. He also enjoys golfing, traveling and spending time with his friends and family. David creates a positive classroom environment where all students can achieve their highest potential.
Billy Hengen
Physical Education Teacher / Girls Hockey
Billy grew up in Circle Pines, Minnesota, and played youth hockey for Centennial. His 1996 Bantam team was the first Centennial team at any level to earn a berth in a state tournament. He went on to attend Academy of Holy Angels from 1997-2000, where he remains the all-time leading goal scorer with 106 career goals. His 1999 Holy Angels team was the first from the school to play in the AA State tournament.
After high school, Billy played for the Lincoln Stars teams of 2000-2002 that claimed back-to-back USHL Anderson Cup Championships. Collegiately, Billy played with Joe Jensen at St. Cloud State University from 2002-2006 and they created a formidable line that led SCSU to 22 wins in 2006 and a Final Five championship appearance. After college, Billy joined the Holy Angels Boys Varsity staff as an assistant from 2006-2011.
Billy also served as head coach for the Holy Angels boys hockey team, Eden Prairie Bantam AA, and the 2003 Minnesota Blades. He has a passion for teaching scoring concepts, using video as a tool for young players, and being on the ice with the boys.
Serrenah Johnson
Middle School Teacher
Mark Kraker
Social Studies
Mark graduated from the University of Wisconsin - River Falls with a degree in social studies education and a minor in Spanish. He has taught middle school in the Osseo Area School District, and previously taught English in Japan as part of the Guy Healy Program. Mark has a passion for bringing history and the social sciences to life in his classroom through active learning techniques and primary source investigations. He enjoys being active, and loves backpacking and playing hockey and tennis in his spare time. Mark creates a fun, safe, and positive classroom environment where his students can realize their fullest potential and accomplish their dreams.
Renae Kurtz
Art
Deirdra Andrle
Art
Born and raised in Minnesota until the age of sixteen when we moved to Western Montana which broadened my understanding of people, culture, how our environment and location can affect as well as dictate in some cases behaviors and beliefs. Thinking back, it was preparation for my future working with young lives to discover who they are and become all they can be. I have spent my life helping people of all ages. Having been a Teacher's Assistant and tutor in college, did substitute teaching and teaching art, combined I've done some type of teaching for over twenty years with a very diverse group of students.

With an analytical mind and a passion for learning my education was not a direct path to teaching art. I had considered engineering at one point ... over the years I have studied Mechanical drafting, completed my Bachelor of Fine Arts Degree with Mixed Media Sculpture being my media of choice, Architectural drafting and CAD and then went on to get my Masters in Art Education because that is where I believed that I could help students the most by helping them understand themselves and express their thoughts in a creative way.

In my spare time I love spending time with my family and my dogs. Spending time in my garden is comforting and gives me a sense of satisfaction as well as use of some problem solving skills and creativity. No matter where I am, I'm creating something or helping others.
Kendall Langert
Middle School Science
Andrew Lecker
Lacrosse
Andrew is the founder and director of the STX Minnesota Shootout Lacrosse Tournament and founder of the Lacrosse Monkey Club. Andrew began coaching girls' lacrosse in 2006 as the inaugural varsity head coach for Cretin-Derham Hall (CDH) high school in St. Paul, MN. Prior to working at CDH, he taught physical education in Dallas, TX to elementary and middle school students. He has a Bachelor of Science degree in physical education from the University of North Dakota and a master's degree in sports administration from the University of St. Thomas. Andrew works alongside the athletes to teach them teamwork, respect for others, and the importance of using their talents every day.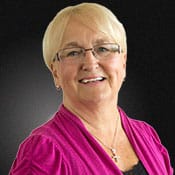 Jackie McClees
Math Specialist
Jackie has over 40 years of experience in math education and math curriculum development with the Minneapolis School System. She also directed a math project, Equals Minnesota, at the University of Minnesota. She has a math education degree from the University of Minnesota and has a current Minnesota teaching license. Jackie has consulted with and given math services to a variety of school districts in the Midwest.
Lynn Mercer
Spanish
Lynn has her master's degree in school counseling and BS in Spanish and Business. She spent the last 10 years teaching in Cannon Falls, MN where she also was the student council adviser and PLC leader for the communication department. Six years ago, Lynn revitalized her classroom by becoming trained as a TPRS teacher (total proficiency via reading and storytelling). Outside of the classroom, her passions include volunteering with a rescue organization called, Secondhand Hounds and has raised service dogs for Can Do Canines.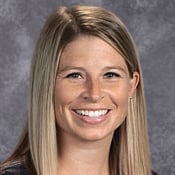 Ellie Neumann
Language Arts and Dance
Ellie has her Bachelor of Science degree in elementary education and English as a second language (ESL) from the University of Wisconsin-Eau Claire. She has two years of experience working with kindergarten through fifth grade students. She previously taught in the South Washington County School District. Ellie has a passion not only for education, but for sports as well. She grew up participating in many sports, including hockey, and continued to play into her first year of college. She has been teaching dance for four years, working with groups of children in K-12 grade. Ellie works to build a safe and fun learning environment for her students so that they can succeed in many ways!
Jennifer Parenteau
Support Teacher
Paige Jahnke
Girls Hockey
Director of Girls Hockey Paige Jahnke joined Gentry Academy in December 2018. Born and raised in Maplewood, Minnesota, Paige began her hockey career playing for Roseville High School. From 2008 to 2011, the teams Paige played on compiled a 76-11 record, winning the 2009 Minnesota State Championship along the way. Additionally, Paige played for the Minnesota Junior Whitecaps during the summer club seasons of 2010 and 2011, and played fall hockey for the Upper Midwest Fall Elite League, where she guided her team to the 2010 league championship and was a finalist for USA Hockey Advanced 15, 16, and 17.

Paige was a four-year letter winner at Penn State and an inaugural member of the Nittany Lions team that transitioned to a Division I program. During her four years playing for the Nittany Lions, Paige was honored with multiple academic awards that included College Hockey America All-Academic Conference, Big Ten Distinguished Scholar and Academic All-Big Ten Honors.

Along with her playing career, Paige has an impressive coaching resume. Before joining Gentry, she spent five years as the Mounds View High School Girls Head Coach, and also served as an assistant coach for numerous camps, including the 2017 CCM High Performance U14 Development Camp, Penn State Girls Hockey Camp, and OS Girls Hockey Camp.
Tiffany Saltness 
Reading & Math Specialist / Gymnastics
Abigaile Thomas
Science
Abigaile graduated from the University of Minnesota Morris majoring in Biology and Secondary Education. She was able to have the opportunity to complete her student teaching in Australia where she taught biology, chemistry, and middle school at a private school. This is her second year of teaching after a year of teaching 9th grade physical science at Marshall High school. She have coached for over 8 years at various volleyball clubs throughout Minnesota. Abigaile loves spending time with my family and traveling to new places and cities. She believes that all students have the ability to be successful and achieve their goals with a growth mindset and helpful support system. Her hopes are to create a positive environment where all students can reach their highest potential.
Emily Transburg
Social Studies
Lynette Rasmussen
Middle School Math & Language Arts