Gentry Academy hosts regular board meetings in accordance with its bylaws. All times listed are in Central Standard Time.
Wednesday, January 25, 2023 – 5:00pm – Review Notes
Wednesday, February 22, 2023 – 5:00pm – Agenda Coming Soon
Wednesday, March 29, 2023 – 5:00pm – Agenda Coming Soon
Wednesday, April 26, 2023 – 5:00pm – Agenda Coming Soon
May 31, 2023 – 5:00pm – Agenda Coming Soon
June 28, 2023 – 5:00pm – Agenda Coming Soon
July 26, 2023 – 5:00pm – Agenda Coming Soon
August 30, 2023 – 5:00pm – Agenda Coming Soon
September 27, 2023 – 5:00pm – Agenda Coming Soon
October 25, 2023 – 5:00pm – Agenda Coming Soon
November 29, 2023 – 5:00pm – Agenda Coming Soon
December 27, 2023 – 5:00pm – Agenda Coming Soon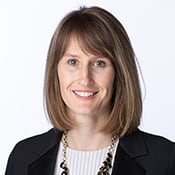 Nikki Foley
Chair of the Board
Nikki Foley is the Chair of the Board of Gentry Academy. Ms. Foley has a long history of leading operations within the private sector, currently holding the title as Chief Administrative Officer.
Professionally, she is responsible to implement administrative and operational initiatives across 300+ employees and 12 businesses. She has a Master of Science in Management with an emphasis on Organizational Development and has a natural acumen for organizational design with expertise in recruitment and talent management, training and development, employee relations, conflict resolution, compensation and benefits, compliance, and policy design. She also has extensive experience in corporate and marketing communications as well as brand management and event management.
Ms. Foley has extensive experience as a member and chair of various boards. One area of focus has been on guiding the development of young women, and her leadership helped earn organizational recognition for academic and financial achievement and placement above 90 percent on a plan to assess organizational strength.
With a passion for serving youth, she was also a capital campaign board member for a non-profit organization focused on increasing safety and security for women on college campuses, thus allowing her to play an active role in identifying and prioritizing the physical and safety demands for housing as well as gauging resources and interest from prospective donors.
Additional volunteer focus has been dedicated to those who need a hand up to maintain their current housing situation. She has led strategic planning efforts for the non-profit while also interviewing and selecting recipients as well as garnering media attention for the Foundation and awarding the financial gift to families.
Beau McGraw
Vice Chair of the Boar
Beau McGraw is a Vice Chair of the Gentry Academy Board. Mr. McGraw is the owner of the McGraw Law Firm, P.A., a well-respected litigation law firm in the Minneapolis/St. Paul metro area. By way of board experience, Mr. McGraw has served on many boards, most recently as the President of the Stillwater Area Hockey Association. In such capacity, he was twice elected and accountable to 900 or so members. Mr. McGraw holds a Juris Doctor from William Mitchell College of Law and is licensed to practice law in the State of Minnesota, all Federal Courts and the United States Supreme Court. Beau D. McGraw is a Board Member of Gentry Academy. Mr. McGraw's extensive legal experience affords him the capacity to oversee and be responsible for Gentry Academy's legal obligations. Mr. McGraw is currently a parent of a Gentry Academy student.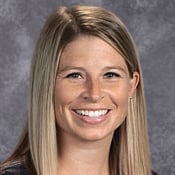 Ellie Neumann
Secretary of the Board
Ellie Neumann is the Secretary of the Board of Gentry Academy. Ms. Neumann is currently licensed in Minnesota as a teacher. Her experience is in middle school and high school education in the public and private school sector. She has been a full-time teacher with Gentry Academy and dance instructor since its inception and taught ESL (English as a Second Language) at the elementary level in the South Washington County School District prior to 2014. She grew up in the White Bear Lake School District and holds strong community relationships, especially as a dance coach in the community.
Joe Norlin
Treasurer
Joe Norlin, Treasurer of Gentry Academy, also serves as Chief Financial Officer of Gradient Financial Group and its affiliated companies. He served as CFO of Shattuck St. Mary's and was also an examiner with the U.S Treasury Department. He also served on the Farmington Youth Hockey Association as a Board Member, Treasurer. Mr. Norlin holds a Master of Business Taxation and is a Certified Public Accountant which affords the capacity to oversee and be responsible for the school's financial obligations. Mr. Norlin is currently a parent of a Gentry Academy student.
Stacy Bradley
Ex-Officio
Stacy Bradley is an ex-officio board member, serving as business manager for Gentry Academy. Her career for the past 14 years consists of coordinating positions for high level management as well as leading payroll and HR benefit departments. She has a degree in early childhood education, focusing on the first 5 years of development. She enjoys her involvement with our community's boys youth AAU Basketball programs.
Jennifer Kurth, M.Ed
Ex-Officio
Jennifer Kurth is the Education Director at Gentry Academy and an ex-officio board member. Ms. Kurth has served as the Education Director of Gentry Academy since its start in 2014 as a private school and offers the Board an excellent vantage point into the operations of the school as a successful charter institution as well as guidance in the development plan to uphold the obligations of a charter school. Ms. Kurth provides leadership in enrollment initiatives and student services, using her intimate knowledge of the current student population and perspective related to the White Bear Lake and surrounding communities. As Education Direction, she has supervised faculty and was responsible for all hiring and evaluation processes as well as developmental objectives of the school. Prior to serving Gentry Academy, she spent 16 years in the public-school system, holding Special Education Coordinator and Administrative Intern titles in addition to her teaching experience. Ms. Kurth holds a K-12 Administrative License and a Special Education Director License as well as a Masters of Educational Leadership from St. Mary's University of Minnesota.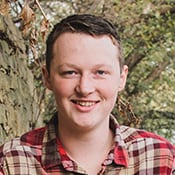 Samuel Fellows
Board Member
Samuel Fellows (Sam) is serving as a member on the Gentry Academy School Board. Sam was a Gentry Academy hockey player and 2020 graduate.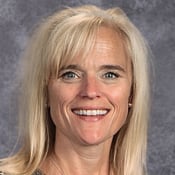 Megan Stone
Board Member
Megan Stone is a Director on the Gentry Academy Board. She has served as the Leadership Director of Gentry Academy and a teacher since its start as a private school in 2014. Ms. Stone is also the founder and president of Stone Foundations of Learning, Inc. and has been working with students and faculty members across the country for over 19 years to provide the leadership tools they need to achieve success inside and outside the classroom. Through her leadership programming and influence in the school, Gentry Academy designed an academic model for high-achieving leaders in life. Now, Ms. Stone provides essential guidance to the Board to further develop Gentry Academy's high-quality Leadership and Life Skills Program and help more students of all backgrounds achieve success in life. Ms. Stone has a degree in human biology and a master's degree in life science education from the University of Minnesota. Early in her career, she taught science in the highly ranked Edina Public Schools before launching Stone Foundations of Learning, Inc. Ms. Stone is also a board member ofAfrica Jam Youth Outreach; a non-profit, volunteer driven, youth empowerment organization serving young people in South Africa.
Akiko Ziegler
Board Member
Akiko Ziegler is a member of the Gentry Academy Board. Ms. Ziegler holds a Master of Business Administration with an emphasis in Finance. And has held a career in financial planning over many years in the San Francisco Bay Area. Ms. Ziegler is currently a parent of Gentry Academy students.